The Henry County Senior Center provides services to older adult residents throughout Henry County. These services enhance seniors dignity, support their independence and encourage their community involvement. The Henry County Senior Center is for all men and women over the age of 60!
The Henry County Senior Center is the place for:
Senior Meals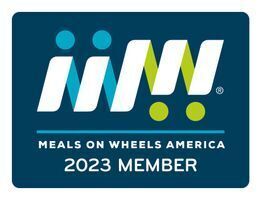 Over 70,000 meals are delivered annually to about 300 home-bound seniors

Meals are served at the Senior Center 12:00-12:30 M-F except holidays

Emergency meals for inclement weather days are provided

Nutritious frozen meals are available for seniors to use at home

Suggested donation of $3.00

Call 419.599.0033 for more information.
Transportation
Approximately 850 trips per month taking older adults to medical appointments, grocery shopping and to the Henry County Center Center.

Call 419.592.8726 for more information
Wellness Services
Monthly blood pressure checks

Exercise and line dance classes

Exercise Equipment

Toe Nail Clinic
Information and Referral
For older adults, their families, and their caregivers

Assistance with Medicare

Assistance with simple tax preparation
Life Enrichment Programs
Tablets with high speed internet

Art classes

Day trips

Learning opportunities

Support Groups each month:

Caregiver Support 2nd Tuesday at 10am
Cancer Support 3rd Wednesday at 11am
Grief Support 1st and 3rd Friday at 11am