Keegan Schroeder,  technology help 
I am the technology instructor at Henry County Senior Center at no cost   

I am  open for help Monday & Thursday from 9am- 3pm

I do class every Thursday from 10:30am-11:30am 

I  can help with  smart phones, tablets, social media, email, texting, video chat, apps, etc.

 Appointment for help call the Henry County Senior Center at 419-599-5515 or Email me at hcsc318@gmail.com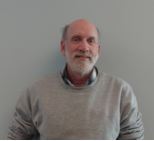 Paul Heddaeus
FREE Tax Preparation 

NW Ohio Senior Services  tax assistance  and prepartion 

service for low-and moderate-income payers, with special 

attention to those ages 60 and older.

The Napoleon branch will be preparing tax returns The Henry County Senior Center on Mondays and Tuesdays.

Most individual Federal, State, and School District tax returns 

can be prepared and e filed. There is no charge for the service and no age limit. Donations are accepted. 

If interested or to make an Appointment, please call the Henry County Senior Senior at 419-599-5515.
Advocacy officers